Welcome!
Raise your hand if you are in sales?  (Hint: Everyone should be raising their hands.)
No matter what business we are in, we are selling something. Skills, products, services, charities; everything has two things in common:
SALES and PEOPLE.  Introducing BANKCODE.
This revolutionary online, on demand virtual training is what you need for your business and even your relationships.
Newsflash: You don't need more sales training. You need Why They Buy Training.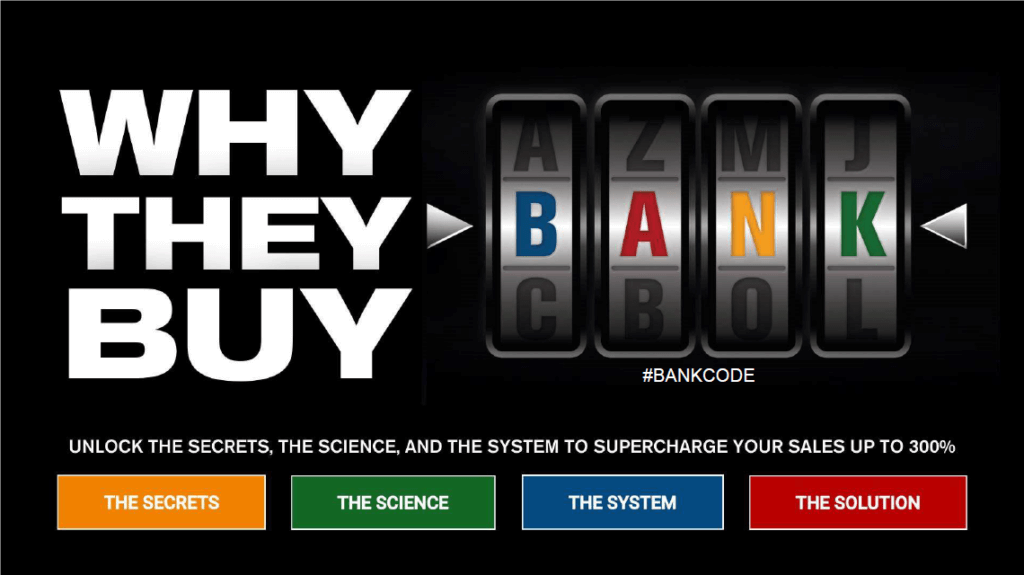 Most personality systems are about YOU, the reader.
This system is about your prospects and clients.  You learn their Buy-ology…Why They Buy.
Crack their code in 90 seconds or less to serve them better and increase your results.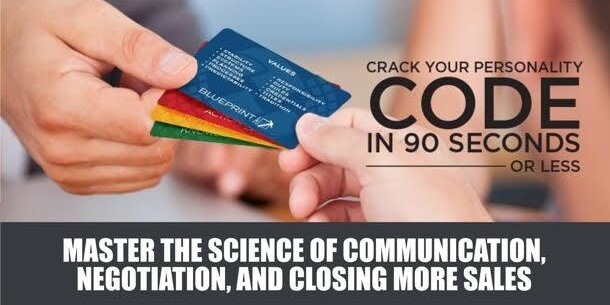 Use this on-demand virtual system and dashboard to revolutionize your relationships and your business.
BANKCODE is being used in all industries.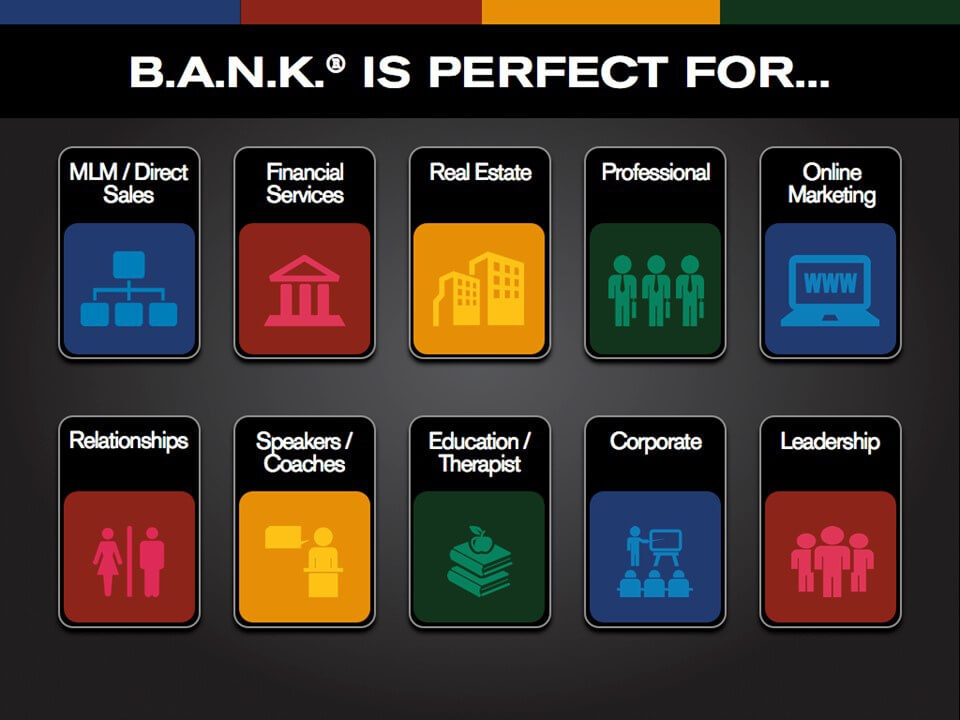 For less than a month of Starbucks, you can revolutionize your sales and business with BANKCODE.
Ready to Get Started?
Let's get you set up with BANK today. Contact me with your questions or for a complimentary consultation.