Fascination Training and Coaching for Individuals
The Fascination Advantage System with Fascination Training and Coaching is the forward-thinking and game-changing tool in the leadership development tool box for today's entrepreneurs and professionals.
Our world is more distracted than ever before.  Personal branding is no longer an option. You must know how to communicate your value. It's time to stand out or don't bother.
How Do You Fascinate?
Learn what you are doing when you are your most influential.
Use Your Advantages
We'll discover your talent profile by diving into your Fascination Advantages.  Using your assessment report, you'll learn more about how the world sees you at your best and how the world values you most.
Genius Zone
Discover your genius zone.  How to effectively communicate what makes you different.
Your Dormant Advantage
While everyone is able to use all 7 Advantages, your Dormant Advantage is where you are least likely to influence and make an impact. Learn about your Dormant Advantage and whether or not you should activate it in certain situations.
Build Confidence
Experience personal growth as you learn more about how you are hard-wired to deliver value.
Anthem
Build the 2-3 word phrase that describes your highest and most distinct value. This anchoring phrase will help you stand out from the crowd and propel you closer to that category of one.
How to get started
Step 1:  Take the Fascination Advantage Assessment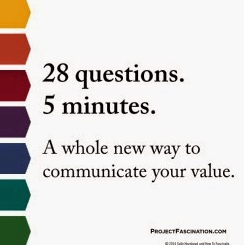 28 questions. 5 minutes. 16-page customized report full of language about how you provide distinct value.
STEP 2:  Assessment Results Coaching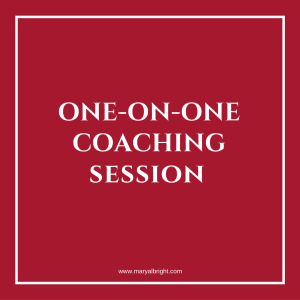 You've got this report.  Now what?
In this 60 minute session, I'll review your results with you and help you learn how you are naturally programmed to deliver value.
STEP 3: Anthem Building – 90 minute session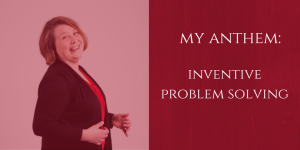 You've got 9 seconds to make that first impression, stand out and deliver value.
The anthem is a 2-3 word, anchoring phrase that encompasses how you are different and how you deliver value.
During this 90-minute session, we'll dive deep in your Fascination Advantages and Archetype with exercises designed to get you to a working Anthem.
STEP 4: Implementation
Congratulations!  Now we'll take all this work and we'll push it out into all your communications.
LinkedIn Profile
Email signature
Other written profiles as well as conversation
When you consistently communicate in your advantages, you become known for your signature talents.
You become that Category of One – that one person that you deliver what you do in the way that you do it.
What's In It For You with Individual Training?
Learn it. Love it. Live it. ™
Learn It.
We'll work 1:1 on your Fascination Advantage results.  During this time, we'll dig into the nitty gritty details so you can understand your Fascination Advantages.  As we do this you'll learn to identify what your zone of genius is – where you stand out from the crowd. 
Love it.
Remember, this is a system about how the world sees you.  Embrace it. Love it.  As you embrace how the world sees you, your confidence will continue to build around how you deliver value.
Live it.
When you've fully embraced your Advantages, you'll be living in your genius zone and it will be like you aren't even trying.
Different is better than better. Are you ready to stand out?
Contact me to learn more about Fascination coaching for individuals or to book your sessions.