About Mary Albright
I am a multi-passionate entrepreneur and have been a serial business owner. I'm a modern day MacGyver. Inventive problem solving is my super power. I analyze your business and present operational strategies that are forward-thinking to help you get your business on the path toward continued growth.  I connect the dots between your goals and the strategies and tactical steps to reach those goals.
It all falls in the Change Management and Organizational Effectiveness bucket.
Using EOS (Traction)?  I'm a high Integrator.
Who am I?  What have I done?  Where have I come from?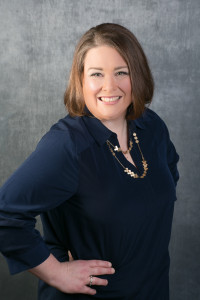 I'm Mary Albright.  I'm a multi-passionate entrepreneur and serial business owner. I studied Environmental Engineering in college and started out at the state pollution control agency until my position was eliminated due to lack of funding.  At that time, I'd started a family and decided I really wanted to be in control of my life.
For the past 20 years, I've been a small business owner and entrepreneur across a variety of industries as an operations consultant.
I'm an officer in the Civil Air Patrol, United States Air Force Auxiliary. I direct the largest cadet program in the State of Minnesota and the North Central Region. Our teens are STEM leaders, excelling in cybersecurity through CyberPatriot and space systems design through StellarXplorers.
I'm a graduate of Disney's Business Excellence Program.
Today, I consult with a small number of clients at a time on their systems, productivity and communication needs.
But it's not business operations systems that I'm into.
A system is only as good as the people using it.
As a systems expert, I know that people are a system. Individually and collectively, they deliver value. As an individual, you have to learn how the world sees you. What's your secret sauce? That's how you are the most influential and successful.
Team members must know each other's advantages and the collective advantages of the team. When the differences of the team are engaged, that's when success is optimized. It allows each person to operate in their genius zone.
Why wouldn't you want a team who was confident in how they delivered value?
Skill is something you can train on. Talent is already there. Fascination helps you understand how the world sees you – what your talent profile is.
How did I get into Fascination?

It was not planned. I had a friend who offered me a free Fascination Advantage Assessment.
I'm always game to try one of those assessments.  I like to see if they can peg me.
Well, Team Fascinate picked a great name because I was completely fascinated.  (Pun intended!) After reviewing my Fascination Advantage Report, I found gratification. "Awesome! The world really sees me this way!"  But I discovered there were ways that I deliver value that I wasn't emphasizing.  Areas that I downplayed, but that people thought were amazing.
It helped me be more clear in how I am a category of one – that one person that can do what I do in the way I do it.
Still fascinated, I dove into the next stage – Anthem Building.  During that time, it really sank in that today's world needed to know how they fascinate.  I saw Fascinate, Inc was training advisors and jumped in.
Today, I'm one of less than 50 Fascinate Certified Advisors world-wide. I'd love the opportunity to share more about how Fascination can work for you. You can read more about Fascination for Individuals and for Organizations. Contact me directly for a complimentary consultation.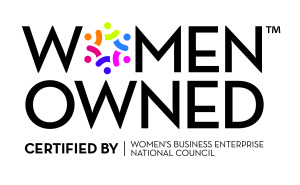 I'm proud to be WBENC certified.
Fun facts
I have self-diagnosed O.D.D ~ Obsessive Disney Disorder. 
There's no 12-step program. Not that I'd participate if there was. 🙂
There's always a visit in the works.  As far as I'm concerned, it is The Place Where Magic Lives.
I'm a not-so-closet Star Wars fan. And Star Trek. Pretty much anything to do with space.
One of my favorite catch phrases: Work like a Captain. Play like a Pirate.
Cooking is one of my laboratories.
I love purple pens, Perrier Citron bubbly water and Lindor truffles.