Do you know How the World Sees You?
The Fascination Advantage® assessment tells you how the world sees you. Developed by Sally Hogshead, it's based on marketing science and is a game changer in today's world. Discover how you Fascinate and how you work in your own unique genius zone.
The Fascination Advantage System with Fascination Training and Coaching is the forward-thinking and game-changing tool in the leadership development tool box for today's entrepreneurs and professionals.
Our world is more distracted than ever before.  
Personal branding is no longer an option.
You must know how to communicate your value.
It's time to stand out or don't bother.
How Do You Fascinate?
Learn what you are doing when you are your most influential.
Use Your Advantages
We'll discover your talent profile by diving into your Fascination Advantages.  Using your assessment report, you'll learn more about how the world sees you at your best and how the world values you most.
Genius Zone
Discover your genius zone.  How to effectively communicate what makes you different.
Your Dormant Advantage
While everyone is able to use all 7 Advantages, your Dormant Advantage is where you are least likely to influence and make an impact. Learn about your Dormant Advantage and whether or not you should activate it in certain situations.
Build Confidence
Experience personal growth as you learn more about how you are hard-wired to deliver value!
Anthem
Build the 2-3 word phrase that describes your highest and most distinct value. This anchoring phrase will help you stand out from the crowd and propel you closer to that category of one.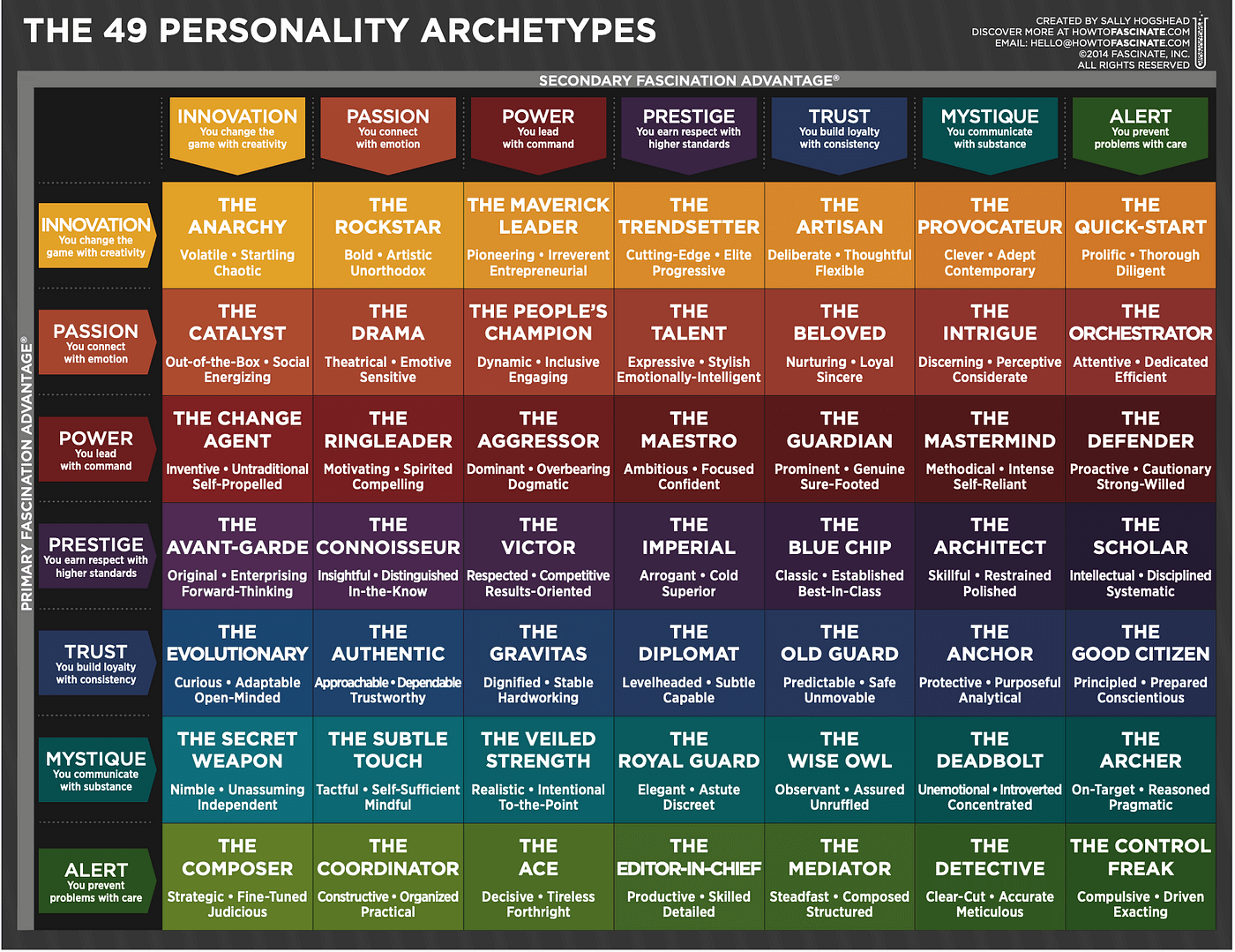 What is Fascination?
Your Fascination Advantages are what make you different and most valuable. The assessment is based on branding, not psychology. It interprets your actions and preferences through the eyes of others.
When you put your top two advantages together, you get your Fascination Archetype. Your report comes with detailed language and results to help you be more confident.
Think of your advantage like your natural superpowers. When you communicate using these Advantages, you become more influential, more persuasive, and more successful. It gives you more confidence to be who you are — not just what you do.
As your Fascinate Certified Advisor, I help you interpret your results so you can use these advantages in your personal and professional lives.
Services
Assessment Report
$79
28 questions. 5 minutes. 16-page customized report full of language about how you provide distinct value.
Includes additional digital report resources.
Assessment Report & Interpretation
$325
Includes your report.
In this 45-minute session, I'll review your results with you and help you learn how you are naturally programmed to deliver value.
Personal Fascination Coaching Package
$1749
Assessment report, interpretation and five one-to-one coaching sessions with your Fascinate Certified Advisor Mary Albright.
Discover your most valuable difference
Deep dive: See how the world sees you at your best
Build your own Anthem to better work and live in your genius zone
Apply your Anthem in Business
Implementation: Live your Anthem
When you consistently communicate in your advantages, you become known for your signature talents.
You become that Category of One – that one person that delivers what you do in the way that you do it.

Questions or to Book Services