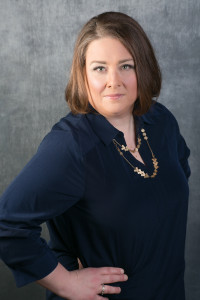 I work with small and medium sized business owners to build operational systems and infrastructure so they can grow to the next level. I provide unconventional solutions for conventional problems.
When your business gets to a certain level, the systems of hope and duct tape that were put in place to help you get by won't cut it anymore.  You need to build infrastructure that will get you to that next level of growth and prosperity that is also scalable.
You don't need the FTE of a Director of Operations, but you need the skills of a Director of Operations.
Mary Albright is teamDOO. Your Director of Operations solution.
Why work with Mary
In a former life, I was an engineer.  My brain sees systems and process.
As a modern day MacGyver for business, I bring unconventional solutions to conventional problems.
I can connect the dots between tactics and strategy and come up with a big picture plan of execution in an innovative way.
As a graduate of the Disney Institute Business Excellence program, I don't only build effective systems. I build systems that with help you deliver the customer experience you desire.
Not ready for a DOO, but would like to get a better handle on how you can improve your small business?
Efficiency  studies are available.
Case study example:
Twin Cities residential remodeling company.  When we started, it was myself and the owner.  After 3 1/2 years, it went from myself and the owner to a staff of 12.  We went from $800,000 in revenue the first year to $1.2 million the second year and just shy of $2 million the third year.
I was a major player in the success growth of that company.
I work with a small number of clients each year to help them through this process.  Email me to inquire about availability.
Prior to working with Mary we had gone through a deep dive into our company and rebuilt it creating an expanded mission statement, new branding, website and products.  Following all of this work our office flow had become overwhelmingly disorganized and our previous processes no longer fit our growing company.  We needed professional guidance.
Following our experience with Mary, our operations are running smoother with efficient processes that are doable even in the busiest time periods.  This is a result of the care she took in working with us from the start.
Mary took the time to learn about our business, current processes, and us.  She then applied her super power problem solving skills and created a plan we could follow and even enhance on our own. One of Mary's core talents in streamlining processes is her mastery of Google.  With her depth of Google knowledge, Mary cut our email time alone by more than half.
Mary is a bright, positive force in the face of chaos.  Her ability to see and solve problems efficiently and effectively for the long term bring peace and calm to disorder.  We have more organizational effectiveness. Sleep comes more easily after working with Mary.