Here are a few case studies from entrepreneurs, professionals and college students.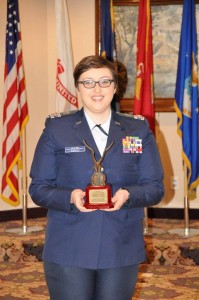 Caitlin
The Secret Weapon (Mystique + Innovation)
Anthem: Unorthodox Insights
Caitlin is a college student studying astrophysics, earth sciences and leadership.  As The Secret Weapon, she blends the art and creativity of innovation and the observation of Mystique to deliver quiet leadership and innovative results.
As the quiet leader, she listens, observes and analyzes. On a team, she's the 1% who really is the secret weapon who makes a great contribution in an unassuming manner.
In her personal life, she's active in the Civil Air Patrol. United States Air Force Auxiliary. As a Cadet Colonel and cadet commander, she leads her team of 50+ cadets in a nimble and unassuming manner. She listens and observes.  When she says something, you know it's substantive, thought through and relevant.
She brings unorthodox insights to the table in that she's able to observe and see the big picture and deliver out of the box results that rocket your project to the top.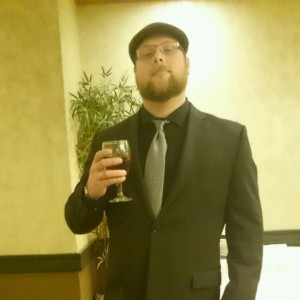 Michael
The Trendsetter (innovation + Prestige)
Anthem: Cutting Edge Design
As a veteran emergency medical professional, Michael was looking for a way to stand out and be more.  He believes deeply in high quality, uncompromising care.  His standards in his work are extremely high. He won't settle for substandard results for himself or from his team. Because he has high goals, he elevates not only himself but the people around him.
Michael wears a few hats in his life.  He's a trailblazer, charting the way into new territory. Reformulating or designing process to make improvements is a place where he shines. He implements change with innovation.  He delivers value with cutting edge design.
Bryan
The Architect (Prestige + Mystique)
Anthem: Sterling Solutions
As a senior IT professional, Bryan works on complicated systems that are touched by multiple cross-functional teams.  He brings a high standard to the team to deliver excellence and high quality results in the projects he works on.  
"Good enough" is not how he works. Soft spoken and intellectual, he expects the details to be right. He easily sees when others aren't delivering what they say they will deliver.  By observing, he can see the big picture, remain calm and help diffuse problems. He works to make sure the end result meets his own sterling standard before signing off on it.  Bryan is a valued asset because he is trusted and can deliver Sterling Solutions in everything he does.
Betsy
The Quick Start (Innovation + Alert)
Anthem: Thoughtful Insights
As a health care technician, Betsy is detail oriented and thoughtful of patient care. Working as part of the care team, she is always mindful of how care can be provided at a higher quality in a clear process that benefits the patient.  Being thoughtful about how small innovations can make the biggest impact is where she makes a difference with every patient and every team she works with.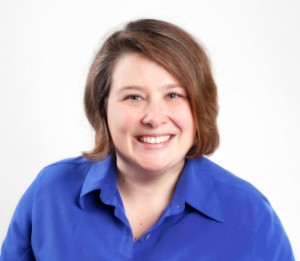 Mary
The Change Agent
Anthem: Inventive Problem Solving
I took the Fascination Advantage Assessment on a whim.  An industry colleague had a free code and asked if I'd like to take the assessment.  I'm always up for one of those. I like to see if they can peg me.
They picked the best name for it; I was completely fascinated when I read my report. (Pun completely intended.)
I felt a lot of validation. "Thank goodness the world sees me this way."  But there were some pieces of my report that I realized I wasn't emphasizing enough.  Ways that people see me that I didn't talk about.  I didn't realize that they found me valuable in certain ways.  So I added that language to how I work and how I present myself.
As someone with primary Power, using that language of confidence was natural to me. But learning about my Fascination archetype has allowed me to jump to the next level. I completely embrace not only who I am, but how the world sees me.
I went on to the Anthem building process and it reinforced for me that Fascination is the wave of the future.  Everyone needs to know how the world sees them.  Everyone needs to develop an Anthem.  It is the way the world works today.  Those that embrace Fascination will be the most successful.
I embrace how the world sees me as The Change Agent and am excited to educate others on the Fascination Advantage System as a Fascinate Certified Advisor.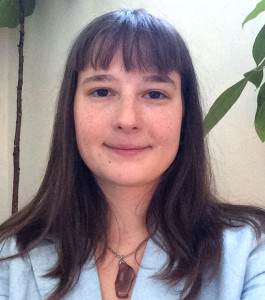 Maddy                                               
The Mediator (Alert + Trust)         
Anthem: Dedicated Initiative        
Maddy and Molly are co-owners of Taking Stock Foods.
Maddy is the operations arm of the business.  She grew up in a food-oriented household. Cooking was always an additional passion to her academic studies of Studio Arts and Philosophy.
Maddy worked in many areas of commercial cooking before founding her first successful business, running a private dining room for University of Minnesota faculty and staff with rotating menus and specials. The secret to her success was her ability to protect those details and be stable and consistent.
Molly had the enthusiasm and vision to bring organic, small-batch stock to the local market. She embraces making new connections and moving the business forward, making a difference for others. Molly makes a vibrant first impression and her enthusiasm is definitely contagious.  She thinks outside the box and isn't afraid to try new things to be more successful.
Molly also had significant experience as a chef in the restaurant space. She and Maddy met working at the same restaurant and clicked. Molly wanted to work with Maddy because she was in the small business space before.
Maddy handles all the financing and operations.  Molly handles sales and marketing.  Together they cover 4 of the Fascination Advantages in their Archetypes.
"The process of developing my personal brand really affirmed for me the value I provide," says Maddy. "It gave me the freedom in my own psyche to understand the powers I have that are unique.  It's hard to value what one's self has to offer.  When you establish what you have, it's something unique, it makes you feel more confident.  As soon as we did this, I felt I could own the ends the business that we decided I'd be a part of."
"As someone who has the Alert Advantage that I have, it comes easier to me and it's where I shine.  And also knowing where I don't Fascinate gave me an opportunity to pick where I can make a difference instead of doing everything all the time.
It's really important to understand that you have to delegate.  Wearing all hats should only be temporary.  We delved into what we can offer.  If gave both of us a view where we make a difference and where we bring someone in to help us out.
What really resonates with me in terms of the Fascination program is the emphasis on focusing on things that come naturally and easily.  That has been a point where we can use this in our business.  This is something I can do easily and it's comfortable. It doesn't have to inhibit or discomfort.  The program has helped us to find a way to make it happen for our business without sacrificing where we should be with our talents."