Ask anyone who knows me well and the word, "organized" often pops up in conversation.  My brain just works that way. I easily connect the dots from tactics to strategy to execution in the blink of an eye.
I'm also a raving fan of all things Google. I was an early user of Gmail in general and Google Apps.
Looking to be more organized? Or maybe track goals with a calendar?
Google rolled out the Goals feature in the Google Calendar app last week.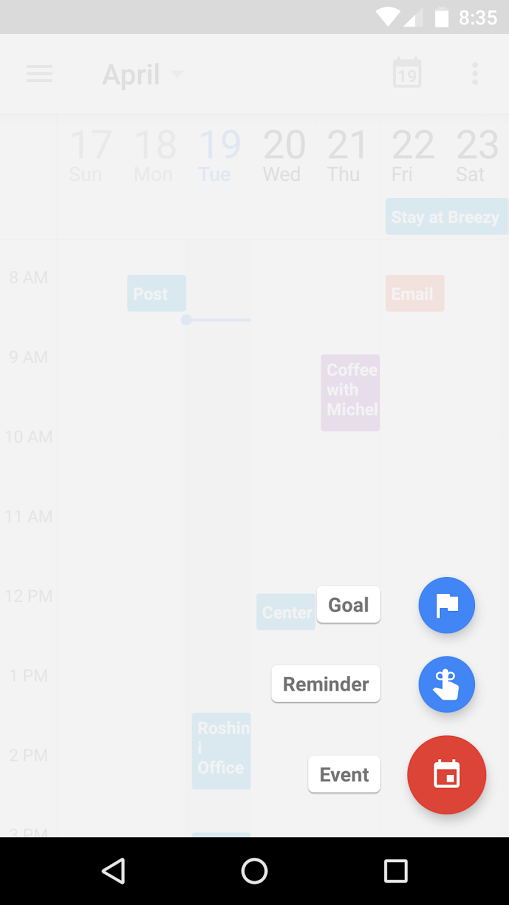 What kind of goals can you track and/or make time for? 
How about another screenshot to show a few?
What's cool about it?
If you have a crazy packed calendar (who doesn't?) Google Calendar will ask you a few questions like:
What activity would like you do? (eg Walking)
How long do you want to do it (eg 30 minutes)
How often? (Weekly, Monthly, 2 times per week, etc)
When during the day do you want to do it? (Morning, Afternoon, Evening)
And then it looks at your calendar and fits it in around the rest of your schedule.
Pretty brilliant.
For those who feel overwhelmed by personal and professional responsibilities, this new feature can help you insert some self care into your life.
What about on the desktop?
You can't add Goals to the desktop version of Google Calendar (yet). But anything you add on the app, like everything else, syncs to the desktop version.
I'm a big believer in self management increasing productivity which increases success in all areas of life.  This nifty little feature is a slam dunk. Check it out.