I confess. I'm a not-so-closet Star Wars fan.
We had an Avengers version of the Fascination Advantage chart last year (thanks, Robin!). So of course we need the Star Wars edition.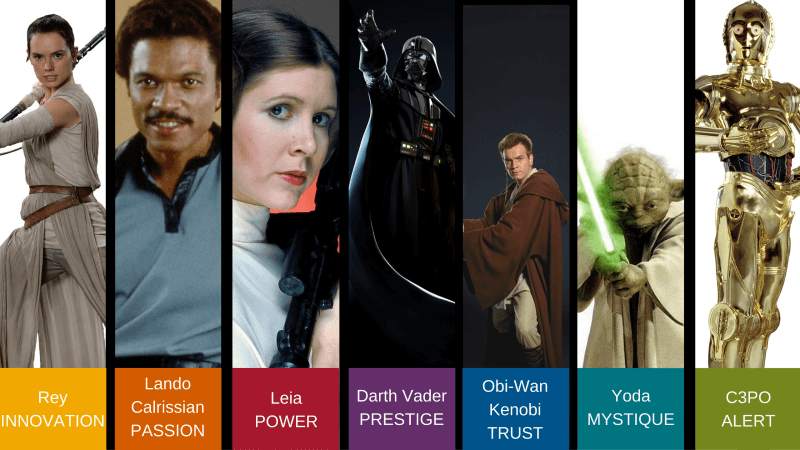 As a reminder, here are the languages associated with each of the Fascination Advantages:
Innovation – Language of Creativity
Passion – Language of Relationship
Power – Language of Confidence
Prestige – Language of Excellence
Trust – Language of Stability
Mystique – Language of Listening
Alert – Language of Details
This is about how the world sees you, your talent profile and your communication strengths.
What do you think?
Learn more about the Fascination Advantage Assessment.