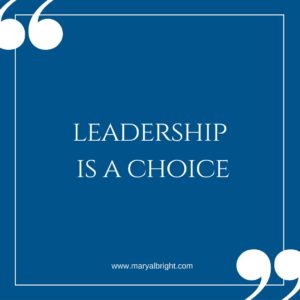 I'm sitting at my desk after being at a leadership conference for the past few days. As I debrief myself from three days of intensive learning and connection, a few common threads already stand out.
Those common threads aren't all about the content, but also people observations.
I walked the exhibit hall and spoke with every exhibitor. Every single one.  While a certain subset ran from booth to booth to grab promotional gear and just that, I stopped to ask if they were local or traveled for this event and asked what they were here for. Before I left each booth, I thanked them for being there and supporting the organization.  I really had no other goal other than to see who was here, what they had to offer and to thank them for their support.
I may not need capital financing or want to purchase every service or product represented, but it didn't hurt anything to speak with these people. Sure, it took some of my time. When you give someone your time, you contribute to a positive experience.
Leadership is a choice.
Great leaders are selfless and experience oriented. They think of others before they think of themselves.
So what did I get out of this?   The unexpected.
One offer to be a guest contributor to a national blog. Two requests for a phone meeting to discuss my services as a contract director of operations. Two requests to discuss my services in personal branding and leadership development training for front line team members.
I lead with my personal core values in everything I do:  Excellence. Integrity. Adventure. Respect. Service.
Choosing leadership, to better others and not just yourself, benefits everyone you work with, spreads like wildfire and lifts your entire organization.
Leadership is your choice. Why wouldn't you choose it?